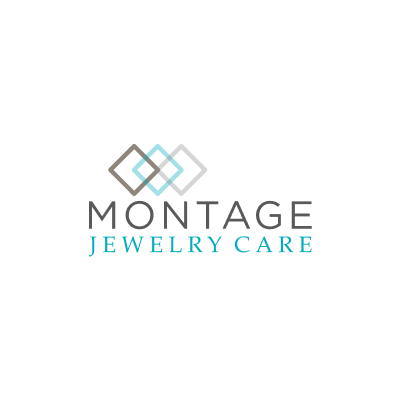 Jewelry is among the most meaningful purchases many of us make. It can signify great love or accomplishment, commemorate a significant occasion or milestone, and even serve as a lasting legacy of a loved one. That's why it deserves the premium protection of a ontage Jewelry and Watch Care plan.
Visit Montage
Repair Service Agreement Coverage
Repair or Replacement Coverage Due to Accidental Damage Occurring During Normal Wear:
•Replacement of stones, as a result of covered damage
•Repair or replacement of cracked or chipped stones
•Center Stone coverage included in the Lifetime plan only
Repair Coverage:
•Soldering, as required*
•Broken, bent or worn prongs or mountings
•Broken bracelets or chains
•Knots or kinks in bracelets and chains
•Broken earring posts or backs
•Stretched or broken pearl strands
•Cracked or thinning ring shanks
Service Coverage:
•Tightening or resetting of stones
•Ring sizing*
•Cosmetic rhodium plating of
white gold*
PLEASE NOTE
Excludes minor surface scratches incurred through Normal Wear.
•Soldering of engagement and wedding bands will only be covered
as a repair, not at time of purchase.
•Ring sizing does not cover initial ring sizing at the time of purchase,
eternity bands or invisible settings.
•Rhodium plating will be provided one (1) time each two (2) years
of the term of the Service Agreement.
If a valid claim exists and the covered product cannot be repaired, the covered product may be replaced, or you may
be reimbursed in an amount equal to the purchase price of the covered product less any claims paid under your service
agreement. In the event you choose to accept a replacement or reimbursement, the covered product will be retained and
the obligor shall have no further obligations under your service agreement. A new service agreement may be purchased
on replacement product. The maximum aggregate amount that the obligor is obligated to pay for service under your
service agreement shall not exceed the purchase price of the covered product as shown on your sales receipt. Please
refer to your Montage Jewelry Care Service Agreement for specific coverage and all terms and conditions.
*This is a promotional webpage and does not represent an agreement for coverage. Exclusions and limitations may apply. Please refer to your Montage Jewelry Care Service Agreement for specific coverage and all terms and conditions. Montage Jewelry Care Service greements are provided by 4Warranty Corporation, The Service Doc, Inc. (in WI), or Lyndon Southern Insurance Company (in OK and FL) and administered by Montage Inc., 4035 Park East Court, Ste. 300, Grand Rapids, MI 49546.